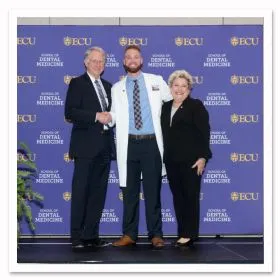 Dr. Chapman is a graduate of East Carolina University's School of Dental Medicine in Greenville, NC. During his undergraduate studies at North Carolina State University, he earned a BS in Business Administration with a concentration in Entrepreneurship and a minor in Biological Sciences.
While in dental school, Dr. Chapman enjoyed participating in many intramural sports and was the president of the Christian Medical and Dental Association. He has a passion for giving back to his community and was a youth leader for high schoolers at Opendoor Church in Greenville.
In his free time, Dr. Chapman enjoys golfing, fishing, and playing with his two dogs, Bella and Kiko. His fiancé, Meredith, is an Emergency Medicine Physician Assistant. They love going to NC State football games, cooking together and plan to travel the world! Dr. Chapman is a Greensboro native and he is excited to come back home to serve patients in his hometown.
Dr. Nottage is a graduate of The University of North Carolina School of Dentistry in Chapel Hill. He completed his undergraduate work at Appalachian State University where he received a BS in Biology. Dr. Nottage has maintained a private practice in Greensboro since 1990. His commitment to continuing education is evident as he regularly attends programs. He is a member of the American Dental Association, the Academy of General Dentistry, the North Carolina Dental Society, the Guilford County Dental Society, the Lagniappe Dental Study Club and an AAID Affiliated Implant Study Club.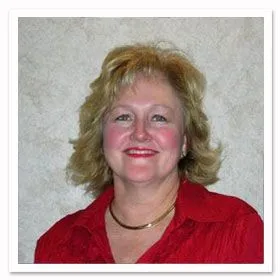 Dr. Nottage resides in Summerfield with his wife, Alison, their children Alexis, Alana, Nicholas and their Goldendoodle, Bella. They enjoy traveling, golf, tennis, volleyball, snowboarding and soccer. The Nottage have been members of Muir's Chapel United Methodist Church since residing in the Greensboro area. Dr. Nottage believes in giving back to the community with his time and financial support.
He volunteers regularly with the Missions of Mercy, Christina's Smile, Give a Kid a Smile, the Baptist Dental Bus, Donated Dental Services and the Guilford County Adult Dental Clinic. He also serves on the Board of Governors for the Carolina's Chapter of Operation Smile. He financially supports the National Multiple Sclerosis Society, the Fellowship of Christian Athletes ,the Red Cross, the United Way, the Salvation Army, Greensboro Beautiful as well as many other charities.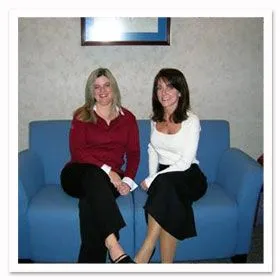 Dr. Nottage enjoys all aspects of Dentistry for adults and children. He especially enjoys Cosmetic Dentistry, where he can change one's Smile. Our office is prevention oriented and utilizes state of the art technology such as digital x-rays and Cerec one visit crowns and veneers. We welcome all new patients, please call for a consult today.